Running a business that involves supplying goods to customers in different parts of the country or overseas can build up high transportation costs, which eventually eat into your profits. Poor management of these costs causes many businesses to run at a loss for too long since they find it difficult to manage the high expenses they incur in logistics.
As a business owner in a sector that involves the haulage of goods to customers, you need to constantly be on the lookout for better ways to reduce your transport costs. To help you reach so many creative ideas, we present these 5 practical ways to Reduce Transportation Logistics expenses:
GET CREATIVE IDEAS – DON'T RELY ON SINGLE MODES
Becoming flexible and adaptable in transport modes helps offset losses in ways that may not have been considered. Freight shipping by sea is usually cheaper than air. However, the time it would take is liable to eventually cost the sales whereby affecting profits and leading to business damage.
Ensure to look out for various modes and be ready to make the switch if necessary. Intermodal transport is another option available but if single modes are being relied on alone then the option would not be considered.
Rail transport appears to be much cheaper than road transportation. Combining rail and road helps to reduce costs and manage time and budget. One way to help with the mode's flexibility is to reduce the use of the more expensive shipping options.
Oftentimes when the buyer needs only a part of the shipment as early as possible. The company ends up expediting the entire shipment for the whole load. This would cause a rise in cost. To avoid this, reducing the costs is by only expediting the freight that is needed, and making use of cheaper modes for the rest of the shipment.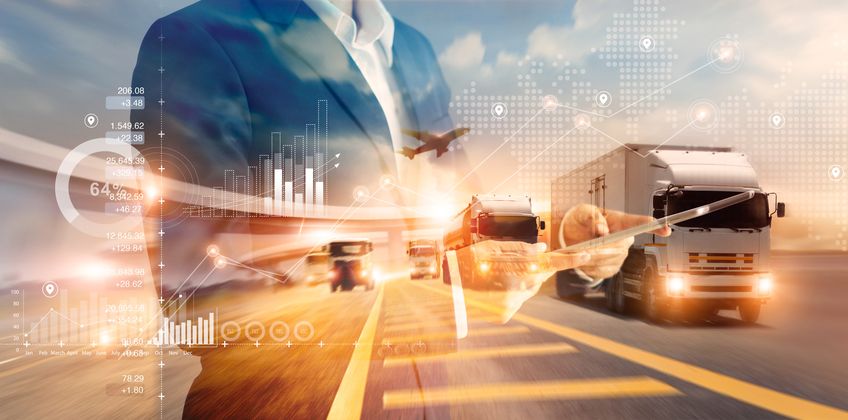 2. USE PREVENTIVE MAINTENANCE 
To reduce the cost of just about any equipment, preventive maintenance is used to cut down logistics costs. There is no need for emergency or breakdown maintenance. This is why, it can be expensive in working hours, customer support, fatal accidents (safety) if the container is being unloaded and the forklift dies.
3. LOGISTICS COST REDUCTION
This is one simple logistics cost reduction of supply chain tip: Have a good working relationship with suppliers to reduce costs. Sometimes suppliers come through by covering some direct logistics costs. Buying in bulky quantities helps reduce costs.
 Try to create a consortium of buyers (a buyer and their suppliers) to purchase the necessary logistics supplies, like transportation fuel, at a lower cost, is a practical solution towards cost reduction.
4. CONSIDER WAREHOUSING SERVICES
Warehousing is a very important part of the logistics management system. It provides storage for the finished goods and also includes packing and shipping of the order. You must put security into consideration. Ensure that the operation of your warehouse is safe – Be securely proactive. Everything should be organized and put in place to avoid expensive injuries. Try as much as possible to avoid government fines.
The government can close down your operation if you have several security problems. Employ a safety manager to be accountable for safety and organize ongoing safety training.
5. KEEP CUSTOMERS HAPPY
To produce happy customers, who will come back to your store, you must build an efficient and reliable logistics strategy. One of the best supply chain cost reduction techniques is exceeding customer expectations; companies can keep up and effectively manage the enormous burden of reducing logistics costs.
Client satisfaction and overall cost drastic reduction, customer service should be assessed according to changes in logistics cost. If customers are happy and satisfied, it will ensure the continuity of sales which means the continuity of the business.